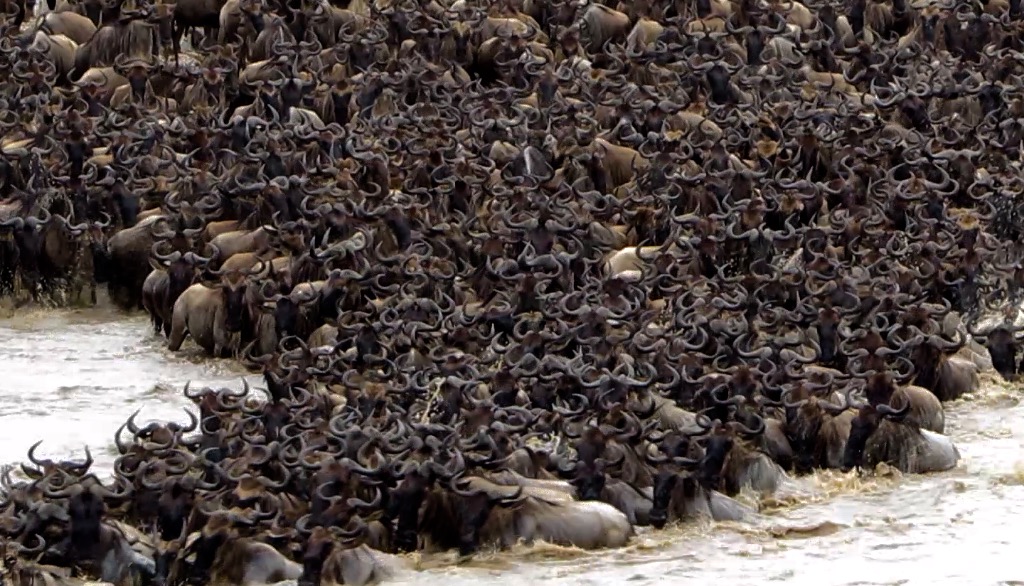 A Kenya safari package is one of the most memorable ones in Africa due to a variety of things that you can spot in Kenya's national parks and reserves plus outside the Parks.
Outside the Parks, Kenya also has a variety of things that travelers can opt for such as beaches, Nairobi city tours where you will view a number of amazing things, Lakes like Lake Victoria and Rivers though in some Parks of Kenya you will still enjoy a view to some of the country's Lakes and Rivers.
You can view most of amazing things in Kenya especially when you visit it in July, August, September and October because during that time Kenya receives many other amazing things which you can't miss to see when you visit the country in neither of the above months.
The famous annual great migration in Kenya only takes place during that time and can only e viewed only if you visit the country by that time.
The annual great migration in Kenya means the accessing of a very large number of wildlife in Kenya from the southern neighboring country (Tanzania).
This great migration in Kenya can only be experienced clearly on if you visit Maasai Mara National Park which is a northern extension Park of Tanzania's Serengeti National Park in the south of Kenya thus a very huge number of animals access Kenya's Park from Tanzania's Serengeti.
Among the migrant wildlife species are; over 1.5 million of Wildebeests, 200,000-plus Zebras, 500,000 Thomson's gazelles, 97,000 plus Topis and 18,000 plus Elands of which all these cannot be seen in this excessive number during  other months of the year apart from July, August, September and October.
In addition to the annual great migration, during those months (July to October) a lot of things can be spotted in Kenya's Parks including a large number of Africa's big five which include Elephants, Rhinos, Lions, Leopards and Buffaloes which are seen in huge numbers.
What attracts a large number of wildlife in Kenya during those months is because of the good pastures which exist there by that period.
During that time you will therefore see everything in excess in any of Kenya's Parks which you will have visited more especially Maasai Mara national park and Amboseli national park.
Since from July to October is the best period to visit Kenya, a very huge number of travelers always go for wildlife safaris in Kenya during that time therefore if you are to move in any of the above months most ideal for Kenya safaris you are then entitled to book for you safari earlier such that you don't miss the most amazing things in Kenya which are only seen in those months.
If you delay to book for your safari tour earlier, be expecting to get disappointments because Kenya invites a very large number of tourists therefore when you delay, you might find when all the lodges in the Park are booked by other fellow travelers or even when all the agencies vehicles are booked or any other remedy which can make your tour not to go any further.
However if you don't want to get disappointments during your Kenya safari by that time, you are highly advised to book with the best tour agency such as Eco Tours Kenya which will make your safari tour magnificent and fabulous and you will be able to enjoy all the amazing things in Kenya.
The agency will even guide you before you access Kenya on everything that you must know and do in order for your trip in Kenya to be of a lifetime. The agency also provides all sorts of vehicles which are best for Kenya
safaris such as Extended Land Cruisers and Safari Vans such that you attain an excellent game viewing and uninterrupted photos can be taken clearly in these 4×4 extended Land Cruiser vehicles thus getting a great experience from your Kenya safari and enjoying to the fullest.